The prize amount depends on several factors that you input, including your weight loss goal. You only get your prize if you achieve your goal by the end of your weight loss competition. The average prize for goal achievers is $1,331. Weight loss is challenging – we supply the fun, motivation and accountability, but you have to supply the effort!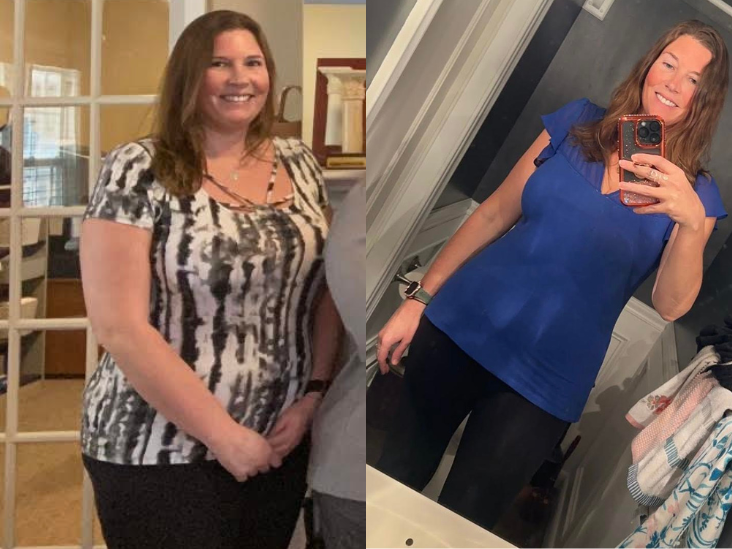 $1085
Name:

Amanda N.

From: Erie, PA

Lost: 70 lbs

in: 9 months

Won: $1085

"I first signed up with HealthyWage in January 2021 because I wanted to lose weight by my 40th birthday. But that did not happen.

I was doing all right for a few months, and then I went on vacation. When I got back, I thought, 'I'll start back up again next week,' which then became the week after, and before you know it, it was around the holidays, then I started a new job, and I ended up gaining weight instead of losing it."

When Amanda's father passed away last December, she had a wake-up call. "He was not in the best health," she says. "He was very overweight, had diabetes, high blood pressure, plus multiple other health problems…but still, his death was unexpected and made me realize that I wanted and needed to lose weight. It motivated me to start again."

Five days after turning 40, Amanda signed up for a new HealthyWager and committed to lose 70 pounds in 9 months to win $1,085. "I was in the right mindset, did my research, and met with my doctor to create a realistic weight loss plan."

By reducing her carb intake and switching up her diet to consist mostly of whole foods like fruits and vegetables, and increasing her daily physical activity level by joining HealthyWage step challenges, Amanda was able to achieve her weight loss goal through small and sustainable changes. "You have to find what works for you because everybody's different."

Now 70 pounds lighter, Amanda feels "physically better. Mentally, I feel stronger. I feel like I can do whatever I put my mind to. I CAN do it. I just have to figure it out. Even if it takes longer than expected or if I mess up; just try again and don't give up right away, which I was always quick to do. Now, I keep going. I'm proud of myself because I set this goal for myself, and I DID IT!"
You Can Win Like
Amanda N.