Our Story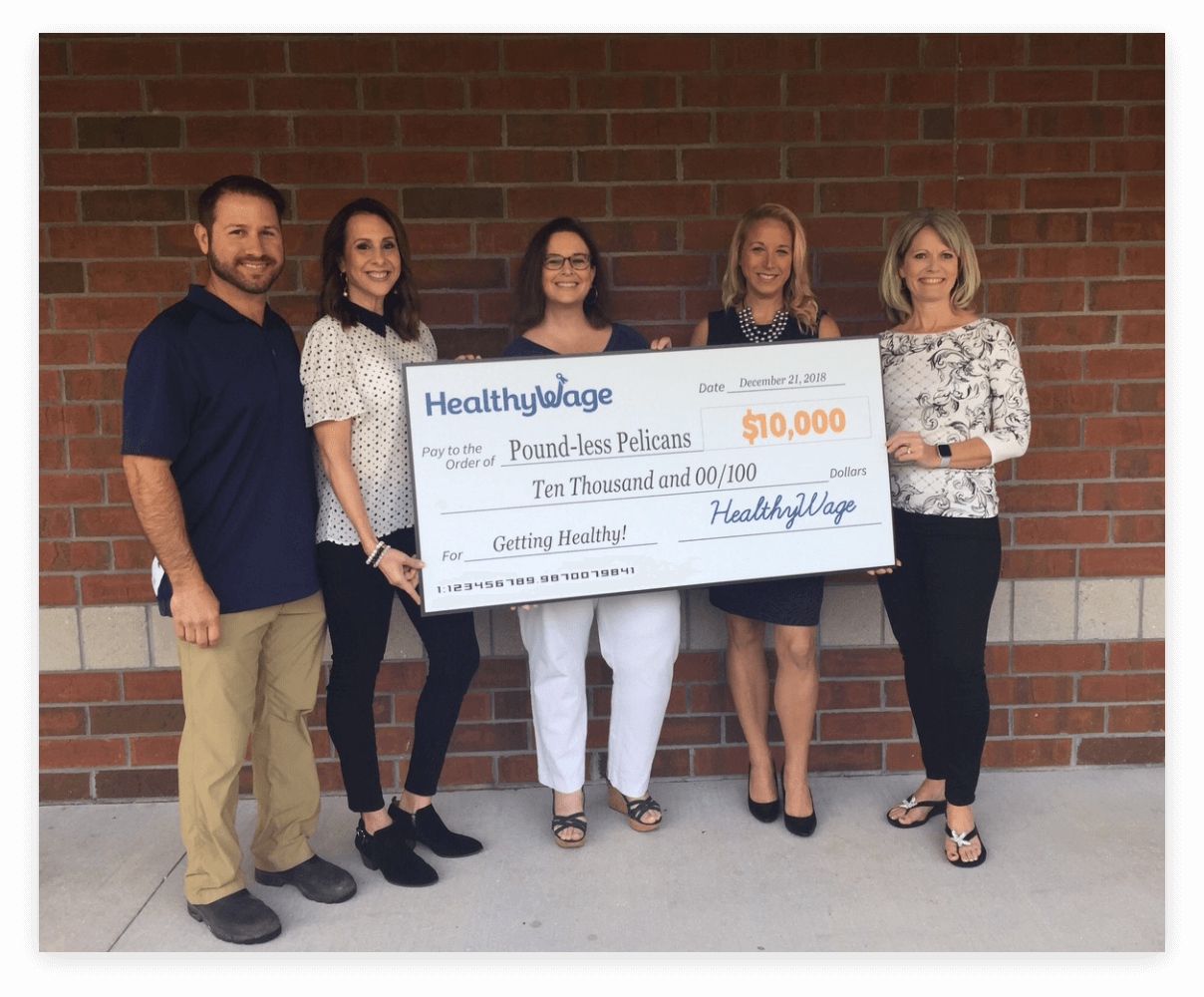 HealthyWage was founded in 2009 and has grown to be a leading provider of outcomes-based corporate and consumer weight loss programs. We've administered company-wide initiatives at more than thirty of the Fortune 500, dozens of large public employers, and hundreds of smaller organizations. Our rapidly-growing consumer programs, including the HealthyWager, have helped nearly a half-million people lose weight.
Our approach focuses on various social and personal conditions that appear to cause and sustain obesity, including the prevalence of obesity in a subject's social network (family, friends), the impacts of addiction, and the widespread abundance of cheap, empty calories. We seek to use the scientific method to systematically undermine these conditions, and we generally believe that the optimal solution will draw on psychology (specifically, behavioral economics), sociology, and technology.

Many of our evolving programs take the form of a weight loss challenge with a well-constructed financial incentive — i.e., one tied to specific goals and timeframes and utilizing both loss aversion and reward motivation. We leverage these incentives along with social networks and other tools to help people hold themselves accountable, understand and manage their personal obstacles, marshal their strongest personal motivations for losing weight, and develop a sustainable and healthy relationship with food. Our HealthyWager, which allows consumers to make a "bet" on their weight loss, brings the most significant relevant academic research to market with an innovative funding model.
The Obesity Epidemic
Obesity will soon be the leading cause of preventable death in the United States. Almost half of all Americans suffer from obesity, and that percentage has grown tremendously over the last 30 years. In our view, this means that the epidemic is driven by changes in our society and how people (and their bodies) have reacted to those changes. We think there are ways to undermine the impacts of these changes. In other words, we believe the obesity epidemic is a solvable problem.
Existing interventions have failed — as evidenced by the fact that the epidemic has steadily worsened even as the market has hosted countless products and services. We want to bring about a sea change.
Our Goal
Since our launch in 2009, we have created several successful businesses. One of those, the HealthyWage Team Challenge, has been offered in more than 500 companies and helped pioneer the way corporate wellness works for businesses with distributed workforces, especially very large companies (33 of the Fortune 500), school districts, hospital systems, the energy sector, and more.
Another of our businesses, the HealthyWager, has awarded more than $42 million over the past 10 years to the thousands of consumers who we have helped achieve their weight loss goals. We've advanced our machine learning capabilities and we are exploring ways to offer bigger prizes to wider audiences in the hopes of tenfolding the size of this business over the next 4 years.
We also continue our incubation of new products and businesses that leverage the latest research. We are working on several AI-driven digital products that we hope will change the way we all think about health and wellness.
Ivy League Research Foundations
Our founders were inspired to create HealthyWage after reading the results of a study published in 2008 in the Journal of the American Medical Association ("JAMA") by several professors at Harvard and the University of Pennsylvania (all completely unaffiliated with HealthyWage and its founders). The study was controlled, randomized, and double-blind. See Volpp, K.G., John, L.K., Troxel, A.B., Norton, L., Fassbender, J., and Loewenstein, G., "Financial Incentive-based Approaches for Weight Loss: A Randomized Trial," Journal of the American Medical Association, 300(22), 2631-2637 (2008).

The researchers wanted to know whether financial incentives could be used to enhance weight loss interventions. They divided a group of dieters (in the same weight loss program) into a control group and an experiment group. The control group received no financial incentive. The experiment group received an incentive that took the form of what was, essentially, a cash weight loss bet. Each experiment group member paid a deposit — up to $336 — which the group members were told they would lose if they failed to achieve their weight loss goal. The experiment group members were also told that if they succeeded, they would receive their money back plus a cash prize of up to three times the amount of the deposit. (We've taken a very similar approach with our HealthyWager weight loss bet).

The results left little ambiguity. Dieters with a financial incentive were almost five times more likely to reach their target weight than dieters without an incentive plan. Dieters in the experiment group lost more than three times more weight, on average, than dieters in the control group.
The researchers noted that more research was needed to confirm the findings, especially as they might relate to long-term results.
HealthyWager
Our most popular consumer program is the HealthyWager, which allows participants to make a weight loss bet almost identical to the one made by participants in the JAMA study described above.

The HealthyWager improves on various shortcomings in the JAMA study, including with respect to time frame. Participants in the HealthyWager must commit to a minimum duration of six months, which we believe improves the participant's chance for sustained long-term weight loss.

We employ the scientific method and apply nearly-constant testing to improve the HealthyWager in our attempt to realize the goal described above. Although our approach generally avoids pop culture solutions and content, we won't rule out any approach without experimentation. We're currently testing fitness content and meal planning via the Jillian Michaels HealthyWager, which offers customers, among other things, free access to Jillian's The Fitness App.
Our Founders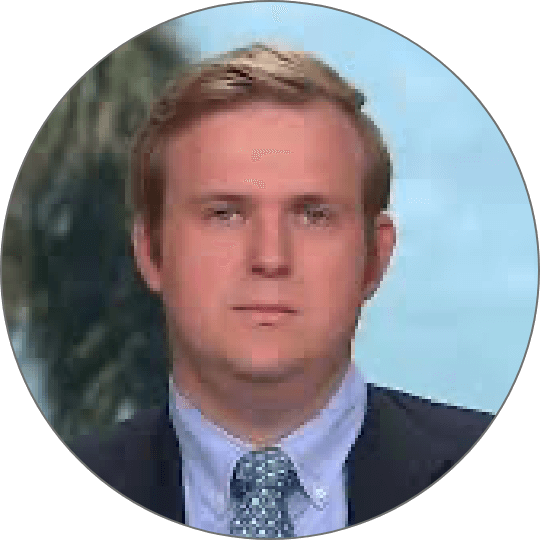 David Roddenberry has been designing research-based weight intervention programming for employers and consumers for over a decade. Prior to HealthyWage, Mr. Roddenberry consulted for retail pharmacies and pharma at the Boston Consulting Group. He also worked at Johnson & Johnson, Goldman Sachs, and the D. E. Shaw group. Mr. Roddenberry graduated summa cum laude from Harvard with a degree in cognitive neuroscience and has been published in Science. He holds a master's degree in international health policy which he earned with distinction from the London School of Economics as a Marshall Scholar. He also holds a J.D. from Harvard Law School and an MBA from Oxford.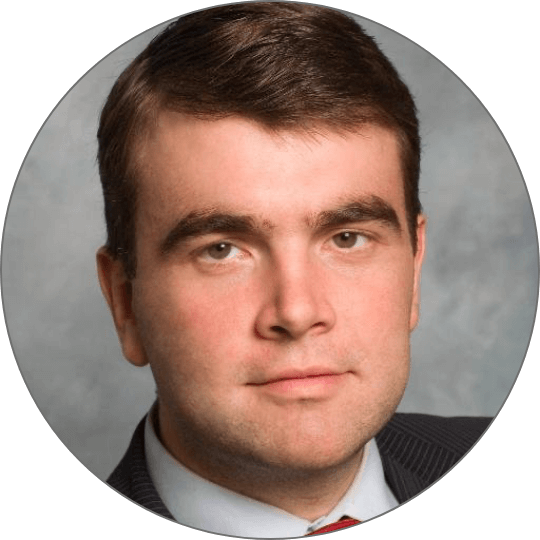 James Fleming has spent the last decade designing weight loss programs for the world's largest employers and for consumers. Prior to HealthyWage, he had distinguished himself as a lawyer at Paul Weiss in New York and served as a law clerk to a judge on a federal appeals court. He graduated from the University of North Dakota summa cum laude with a bachelor's degree in economics and earned a law degree cum laude from the University of Minnesota.