The prize amount depends on several factors that you input, including your weight loss goal. You only get your prize if you achieve your goal by the end of your weight loss competition. The average prize for goal achievers is $1,331. Weight loss is challenging – we supply the fun, motivation and accountability, but you have to supply the effort!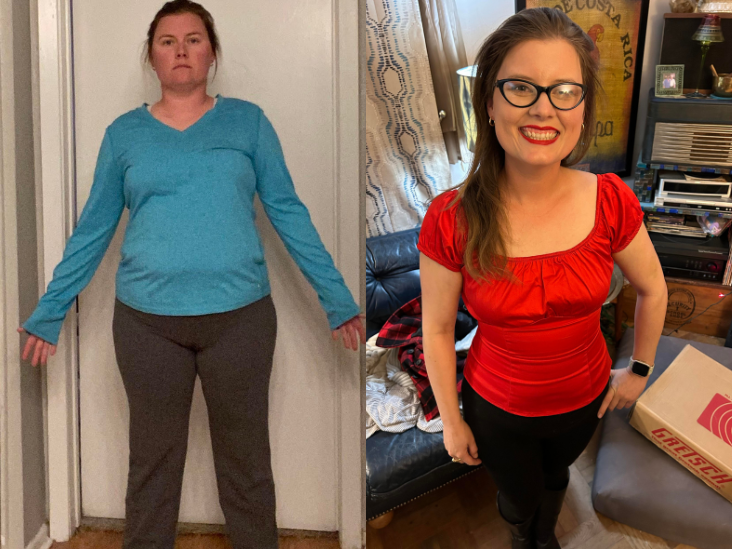 $1960
Name:

Angela S.

From: Corpus Christi, TX

Lost: 40 lbs

in: 9 months

Won: $1960

"Doing this challenge was the jump-start I needed to get back into shape. I had gained so much weight and needed desperately to lose it to feel better – mind, body and soul. I began slowly by drinking more water and cutting out snacks, then eventually began counting calories and macros, and started exercising to Jillian Michaels workouts. I also bought a bike and began biking again, and increased my step counts with HealthyWage's step challenges.

I ended up getting injured in a few places from repetitive stress towards the end of my [HealthyWager] challenge, so I had to focus intensely on my nutrition. It's been great because now I eat until I feel like I'm no longer hungry, and I'm eating all the good stuff. I'm much better at portion control now. Before starting my weight loss journey, I was eating enough for two and a half people my size! Now. I plan my meals ahead of time now and I 'treat' myself every few days with my favorite healthy snacks and meals. I haven't stopped eating everything. I still have pie during the holidays and other foods like that -- I just portion control and count my calories. I am sooo much happier and feel so much more comfortable in my body now, even as far as moving around at work. My back doesn't hurt anymore, and my posture is so much better. I have more energy now and I'm not constantly thinking about food anymore. I am so proud of myself for achieving this goal!"
You Can Win Like
Angela S.